Introduction to Faded Wiki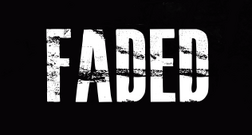 Faded Wikia is a collaborative encyclopedia about Mendax Productions's Faded television series.
About the Show
Faded is a supernatural thriller television series created by Mendax Productions.  
Characters
Seasons
Episodes
Want to Contribute to the Show?
Mendex Productions loves their fan base and is open to your suggestions. They accept script ideas! If you're interested, follow the link here to their submission page.
Create an article about an episode by typing the title below:

Create an article about a character by typing the title below:

Create an article about a whole season by typing the title below:
Pages created so far